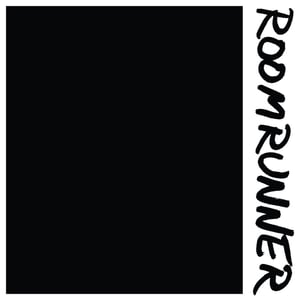 £

5.00 - On Sale
Roomrunner
Super Vague 12"
Super Vague is outing number 2 for Baltimore's Roomrunner, and their first to be released on vinyl. Fans of off-kilter guitar abuse in the vein of U.S. Maple, Chavez, and Polvo, and huge radio rock riffs alike will have a new favourite band after hearing these new tracks, written and recorded in Baltimore by Denny Bowen, formerly of Double Dagger and Yukon. The 12" features four tracks, clocking in at 12 minutes, cut LOUD at 45 and mastered to blow out the Best Buy floor-model speakers you just installed in your Civic.
For fans of: Nirvana, Geffen-era Sonic Youth, Polvo, Chavez, U.S. Maple, Local H, the self-titled Foo Fighters LP
Track List:
1. Super Vague
2. Undo
3. No Wait
4. Petrified
If you order the 12" you will receive the mp3s immediately.
This record has been released by Fan Death Records and we are really pleased to be distributing in the UK. Check out more releases at http://fandeathrecords.com/